Ruth and I have not worked together for a couple of weeks as she has been away in Switzerland and Wales, followed by a 5 day mini holiday away in Stockholm. This is an annual event for her with her sister and a close friend.  Every year together, they choose a new destination to visit and explore – a girly few days away. Apparently Stockholm was the most beautiful city but lacking in those special design interior outlets which were something they were all seeking, on this front it was a disappointment – Copenhagan offers so much in relation to interior design.  Swimming in the lake in Switzerland and hot summer days with family and friends was a welcome break and Ruth also firmed up that Oliver, her brother in law remains enthused re having one of his vintage cars reupholsered in our designs  – how exciting and quite something else.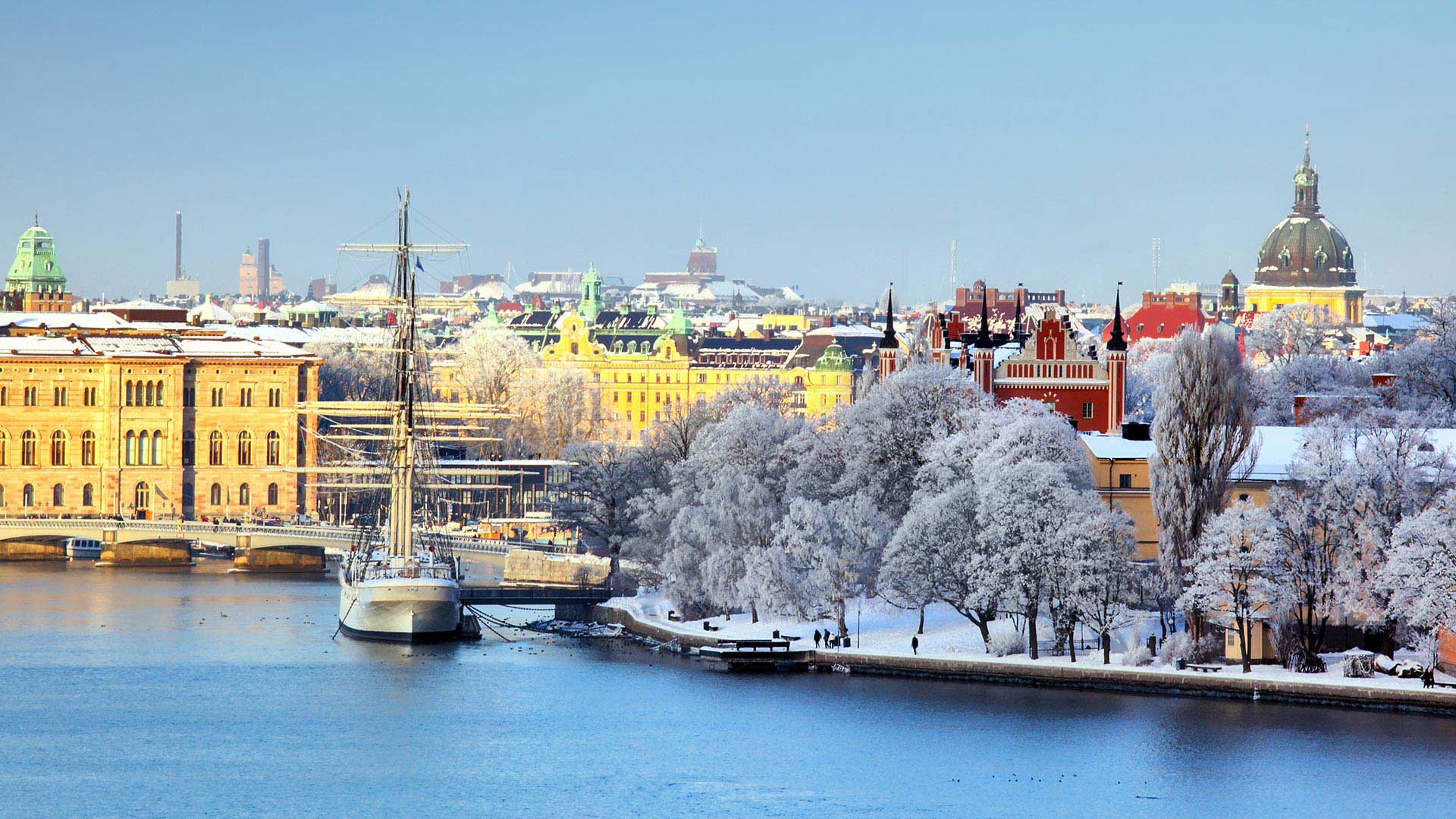 Stockholm in the winter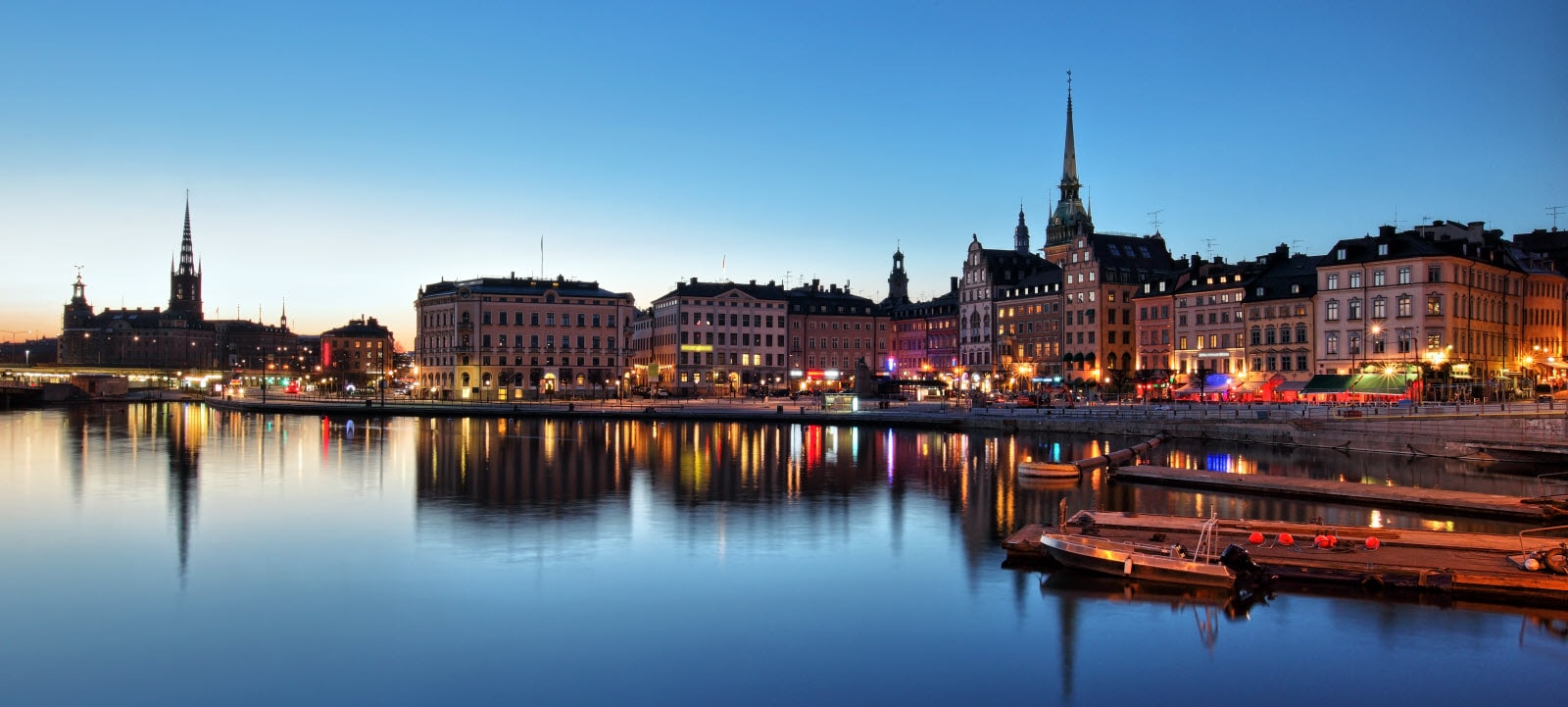 The light fading in Stockholm
Outdoor swimming in Switzerland
You know, sometimes the day just goes with a swing and on others up pop obstacle after obstacle – it's just part of our lives and technology can often play a big part in those frustrations.  Last week was one of the days where whatever we attempted to accomplish was fraught with challenges and hiccups.  However, we are made of stoic stuff and perseverance paid off in the end although we didn't achieve all we set out to accomplish, there were some positive outcomes.  Words do not always come easy and we struggled over the text on our 'about page', it happens, the words do not flow, however we are nearly there.  Images for this page on our website have been reviewed and we are now going along the route of 'nostalgia' revisiting our childhood photos picturing us in the landscape.  Ruth has a wealth of great images taken in Switzerland where she grew up.  I have very few of me as a child, but have managed to find a couple that may be suitable.   It was great fun and really lovely looking at the old snapshots of Ruth and her sisters as children pictured with her parents and grandparents in various glorious landscape settings.  Absolutely charming.  Progress has been made and we have now have made a final selection.  We decided that using old photographs of ourselves as children provided a far more personal and significant link to how and why we create work the way we do, rather than a staged photograph with our products in a modern day setting. Ruth continues to tidy up designs and put some into repeat which can be time consuming and challenging but something she enjoys – I am afraid I am can't contribute to this process as my Photoshop skills are much more limited.
We have received an invitation to showcase some of our products from one of Ruth's friends in Frome who is holding a pre-Christmas open studio event with various artists and designers over the weekend Saturday 25th to 27th November 2 – 7 pm. Thank you Marjorie for thinking of us and we look forward to a successful show.
Ruth and I spent time selecting items for this event and have now prepared items.  All are now labelled and ready to be delivered on Thursday to Marjorie's wonderful home in Frome.
Christmas card images have now been proofed.  They still need a bit of tweaking but we are now well on the way.  Good news in that a request has come from Ruth's brother-in-law who is based in Switzerland to use one of the designs for his business – we area expanding into a European market!
The past couple of weeks has been pretty hectic for me with a visit with fellow Arborealists to Lady Park Wood in Gloucestershire where an invite had been extended by George Peterken who is part of a team of people who are scientifically overseeing and studying the wood.  The weekend was a great opportunity to walk, experience and sketch this unmanaged ancient woodland, ultimately to be culminating in an exhibition of work generated by members of the Arborealists.  There is also a film currently being developed which highlights The Arborealists and their work in connection with the wood which lies just above the Wye valley.
Above are a couple of my sketches, so much graffiti in the imagery. It was very interesting to have a guided walk and very informative talk by George and then to spend the remainder of the day sketching in the wood.
Another beautiful winter day on Friday with clear blue skies, sunshine and a very cold atmosphere provided a wonderful setting for a visit to Tisbury.  Met an inspirational lady who runs the shop who was very interested in our business model which has similarities in relation to social/community enterprise connections. Another bit of networking!
http://www.countrycalling.co.uk/item/montes-clark-and-the-long-room-tisbury-2
Check out their lovely website, colour, colour and more colour plus a few inspirational designer interior accessories that would compliment any home.http://montesandclark.co.uk/
Messums at Tisbury was next to do that day.  Extraordinary, big work in the Tithe Barn by Judy Pfaff.  Lots to digest here, mixed emotions re installations and use of materials. Tree roots were spectacular unlike the awful manmade foam that formed part of some of the installations – mixed messages here, but apparently not what was intended by the artist whose work focuses on materiality and not ecology and pollution.
http://www.judypfaffstudio.com/?p=2510
Joyful renditions in the Long Barn using old Indian papers, painted over.  Rather likened to a the results from an ethnic themed workshop/experimental student studies! A riot of colour with a few more sombre monochrome images plus some very imaginative 3d installations hung on the wall made for an experiential day.  This all provided lots of comments and debate with the two friends I visited with.   Great to see two works by Buckmaster and French who are members of the Arborealists alongside and Ivon Hitchens hung in the foyer of the Long Barn.